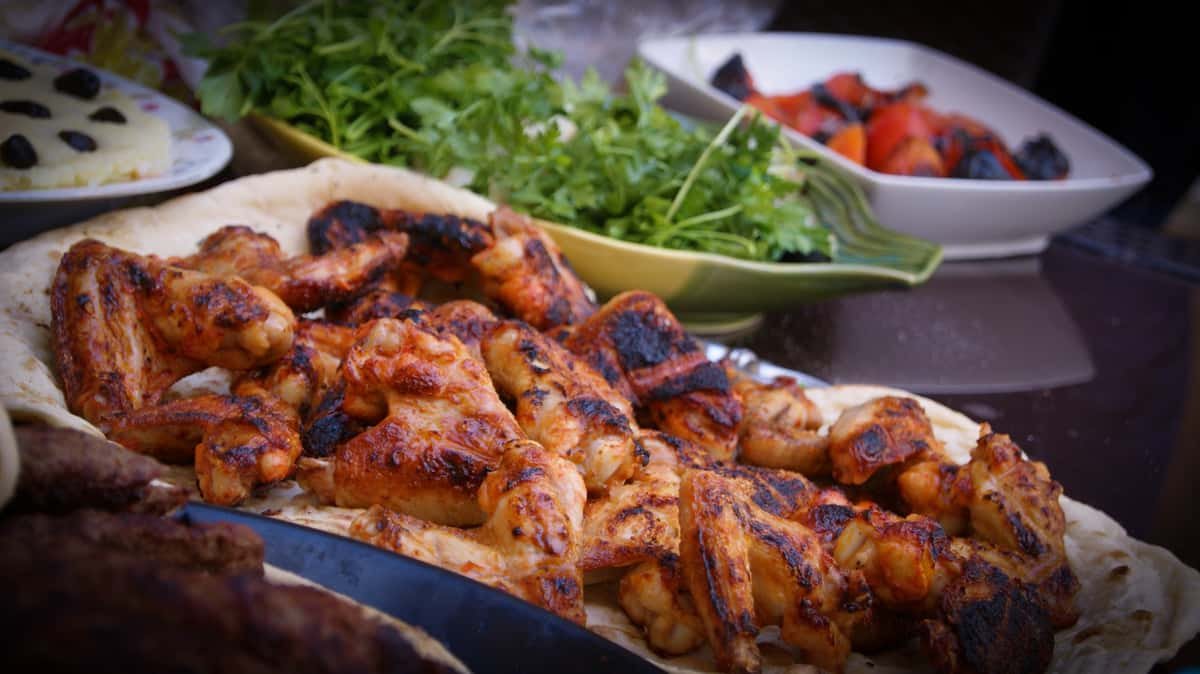 FAQs
Do you take brunch reservations?
No, sorry, we do not. We seat our daytime customers on a first come/first serve basis. On busy days and holidays you should anticipate a wait of at least 30 minutes. We also do not add names to our waitlist over the phone, so you must come in to get on the list. We do, however, take dinner reservations.
Yes, we have a full bar with full service. The complete menu is available there.
Can I walk in for dinner without a reservation?
Yes, we always save tables for walk ins
Are you able to accommodate vegetarians, vegans, gluten-free diets, or other dietary restrictions?
Yes, we can handle any sort of food allergy or dietary preferences. Our entire staff is adept at providing guests with a dining experience that showcases the best of our food while also meeting their needs. We take food allergies very seriously.
There is metered street parking directly in front of the restaurant. If full, there are usually more spots available down the block.
Can we bring our own wine or cake?
We have a full wine list and dessert menu, but we do allow guests to bring wine or cake if they'd like. We charge a $25 corkage fee for wines and a $3 fee for each piece of cake we slice.
We are able to make a number of kid-friendly items throughout the day, and have coloring sheets and crayons that we hand out to every child. Children of any age are more than welcome here.
Do you give out donation gift cards?
Yes, we do. Please submit donation requests via email to info@suyajoint.com
Our restaurant is on the ground level with no stairs and ADA compliant bathrooms. Please see our full Accessibility Statement.
At Suya Joint a 20% service charge is added to pay employees a fair living wage and benefits. A service charge model helps us provide a consistent income for all members of our team in a way that the old tip system did not. We've decided to keep a gratuity line on our checks because many folks have asked if they can leave a little something extra. Of course, that's super nice and we're grateful and we can ensure you that any additional gratuity goes straight to the service team.
We've chosen a fixed service fee of 20% for several reasons.
First, we want to provide fair and consistent wages for all of our staff. Working for tips means that some shifts are good for your favorite server and some slow shifts barely bring in minimum wage. In order for our staff to live healthy and secure lives, we provide them with a fixed and dependable income.
Second, with a service fee we can pay our kitchen staff fairly and provide benefits for all. In a tipped system, the customary 18-20% comes in as revenue only for the service team. It is not shareable with what is usually called the "Back of the House." At Lula we don't use that term or that system of pay because we believe in supporting our kitchen workers with a higher-than-average wage and we don't think they are in "back" of anything. When we reopened after the pandemic, adding a service fee helped us to increase the average wage of the kitchen worker by more than 25%.
And lastly, while most of our customers are super terrific, of course, not all tippers treat servers with the respect they deserve, especially when it comes to men tipping women. There's just too much judgement based on criteria other than the work. Looks, smiles, little extras. It's simply not a safe space if your wage depends on anything but how well you do your job.
Are you against tips then?
No, we are opposed to the sub-minimum wage and the reliance on tips as compensation in our industry, and the impact this system has then on the lives of workers. Frankly, sometimes tips can be very nice to get. We have decided to keep the tip line on all our checks in the event that a guest really loves their experience and wants to show the service team some love. Any tip left here goes directly to the servers and their support staff.
Why is the service fee taxed?
Because the IRS and state taxing authorities does not consider a service fee to be an optional gratuity, the 20% fee is considered business income, unlike a tip. We pay 10.75 percent state tax on all income, including the service fee. Until the IRS changes its understanding of such service fees it will continue to be taxed according to the state tax rate, same as any food or beverage.
How do I know this service fee isn't just going into the pockets of the owners?
The service-fee system is definitely not a smart move for profits. Service fees don't come close to covering the wages and benefits we provide, never mind leaving money to go toward the ownership. The system in the U.S. is simply stacked against restaurants like ours trying to pay higher-than-average wages to all. Because our service fee is categorized as income while tips are not, we pay taxes on the fee while facing increased operational costs. And because we are not relying on tips to pay the wages of service staff, we are actually forgoing a U.S. federal tax rebate for employers who pay sub-minimum wages (yes, that's a thing). All in all it's considerably more expensive to pay our staff a fixed hourly wage. We'll be happy to break this down further for you in case you'd like to know how our labor budget has been adversely impacted by our switch to this system.
Why not just raise your prices then?
Suya Joint is in an extreme minority with the adoption of this service-fee system (although there are more adoptees every day), and we feel that raising our prices 20% would place us too far out of competition with our peers. We are already not a cheap restaurant—and not just because of our wages. We buy the best products; we staff generously; we give benefits and paid time off and parental leave. We compost, choose compostable to-go containers, and source pastured eggs from a local farm. All this means we are already a pretty pricey place despite being so casual in many ways.
The real truth here is that food in the US is deeply undervalued in general and also provided very inequitably across the social classes. The wealthy pay far, far too little of their income on food as a percentage. The working class are shut out of healthy and accessible choices.
So we've decided that raising prices is not the way to go. Plus, if we increased prices and kept the old tip system, it would mean higher tips going to just the servers and support staff and not the kitchen, which increases inequity and leaves the kitchen staff at less than livable wages.